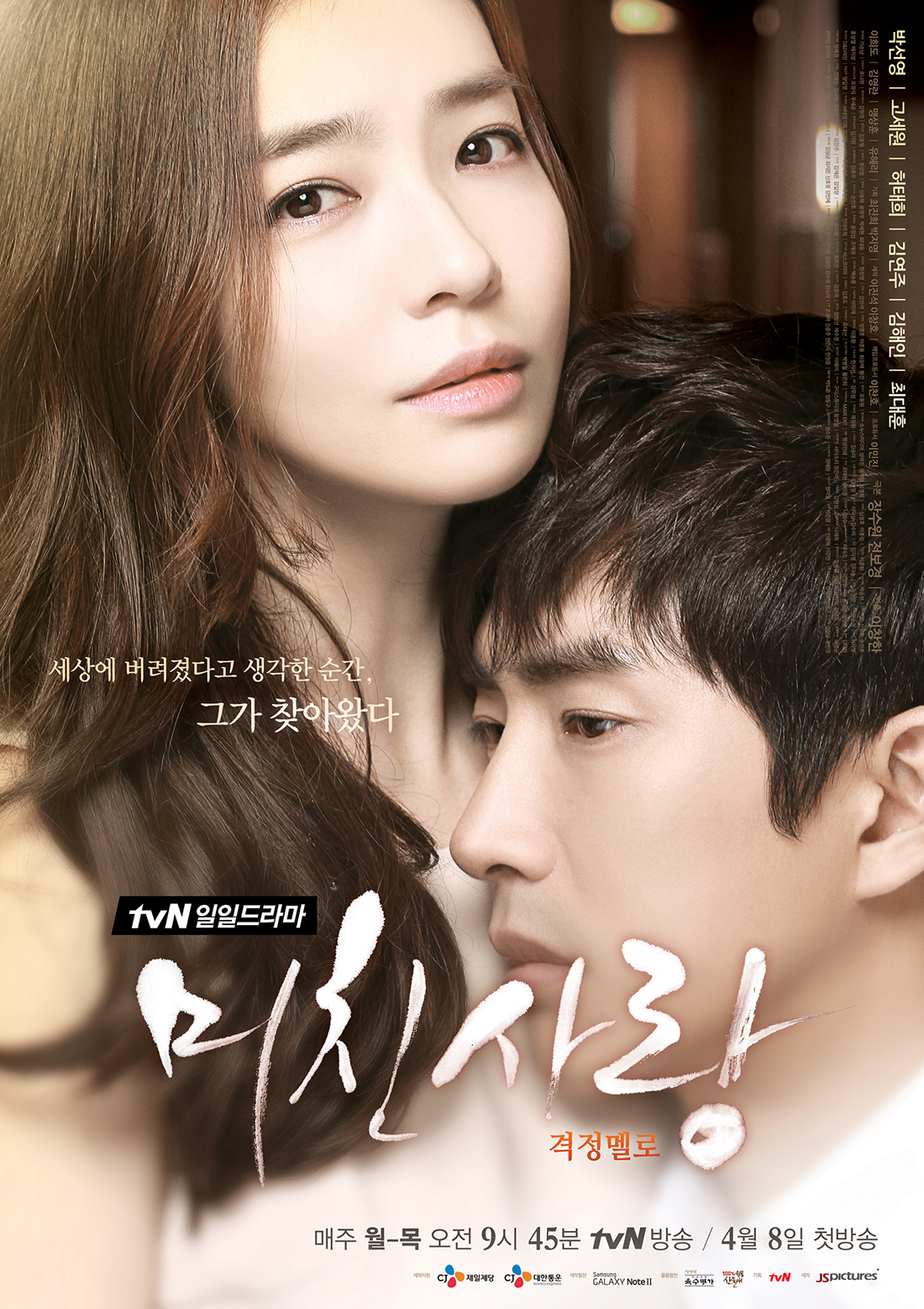 Form
45 minutes X 100 episodes tvN daily drama
Broadcasting
2013April 08 - September 17, 2013
A play
Jangsuwon, Jeonghyewon
Cast
Park Sun-young, Gosewon, Heotaehui, Gimyeonju
ABOUT
Life is always cruel to us humans, but it got out of love.
Both men and women destined to meet in a desperate lives.
Tingling in sympathy, Yearning, Parting, Push comes to love soaked in the chest…
And passionate love burning like a flame,
Akyeon the tangled relationship that's gone at last to each other explosive.